New Single!
My Change Has Come
2019 brings the new release of the reggae infused single from John Fisher and IDMC "My Change Has Come" featuring lead vocals from Shanté (IDMC) and from the hit TV show the Voice, Wayne Ellington (Team Tom).
This track is a feel good Reggae song which has been inspired and written to encourage the listener to smile and live in hope.
Available on online outlets now!!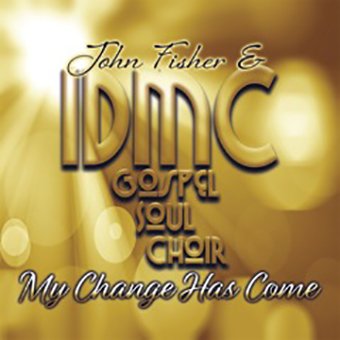 2019 brings a
catastrophe for John & IDMC
Whilst worshipping and bringing in the new year John & IDMC suffered a cruel blow. Take a look at the short documentary and find out what happened.
Discography/Discography/Discography/Discography/
Discography/Discography/Discography/Discography/
Wedding Services
Why not delight your wedding guests with the inspirational sounds of 'Lovely Day' (Bill Withers), 'O Happy Day', 'Let's
S
tay
Together' (Al Green) or a selection of songs that are special to you. Either way, neither you nor your wedding guests will be disappointed. Having a Gospel choir will make your ceremony all the more special, whether you have 6 singers and a pianist, or 20 singers and a full band.
Read More
Blog/Blog/Blog/Blog/Blog/
Blog/Blog/Blog/Blog/Blog/
John has been nominated for a national diversity awards in the positive role model category. Stay tuned for more information!!

Check out the interview with John as he has been honoured for his many years of work in the gospel music industry by 2 B Real magazine.

Take a listen to John and the team in their Easter interview with the BBC.