IDMC GOSPEL CHOIR @ NTCG WOODGREEN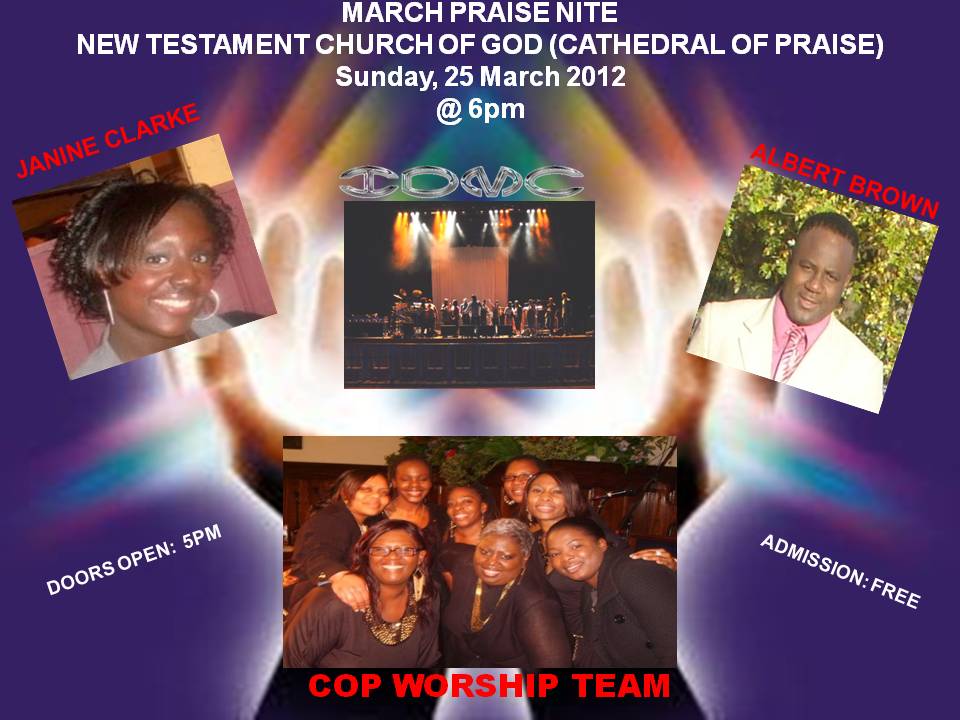 John and IDMC gospel choir ends March with a massive Sunday night session on the 25th March at NTCG Wood Green Branch North London.
The Churches praise nights have been established for some time and has seen some of the UK's finest psalmist, pass by and share their ministry.
This will be the first time in many years that IDMC will return to Wood Green to perform, and the team are looking forward to sharing a fantastic night
Brenda E, and the team are doing a great job, and we wish them well.
This is a free event, and we want to invite all of you to come and enjoy a great night of Music.
Share