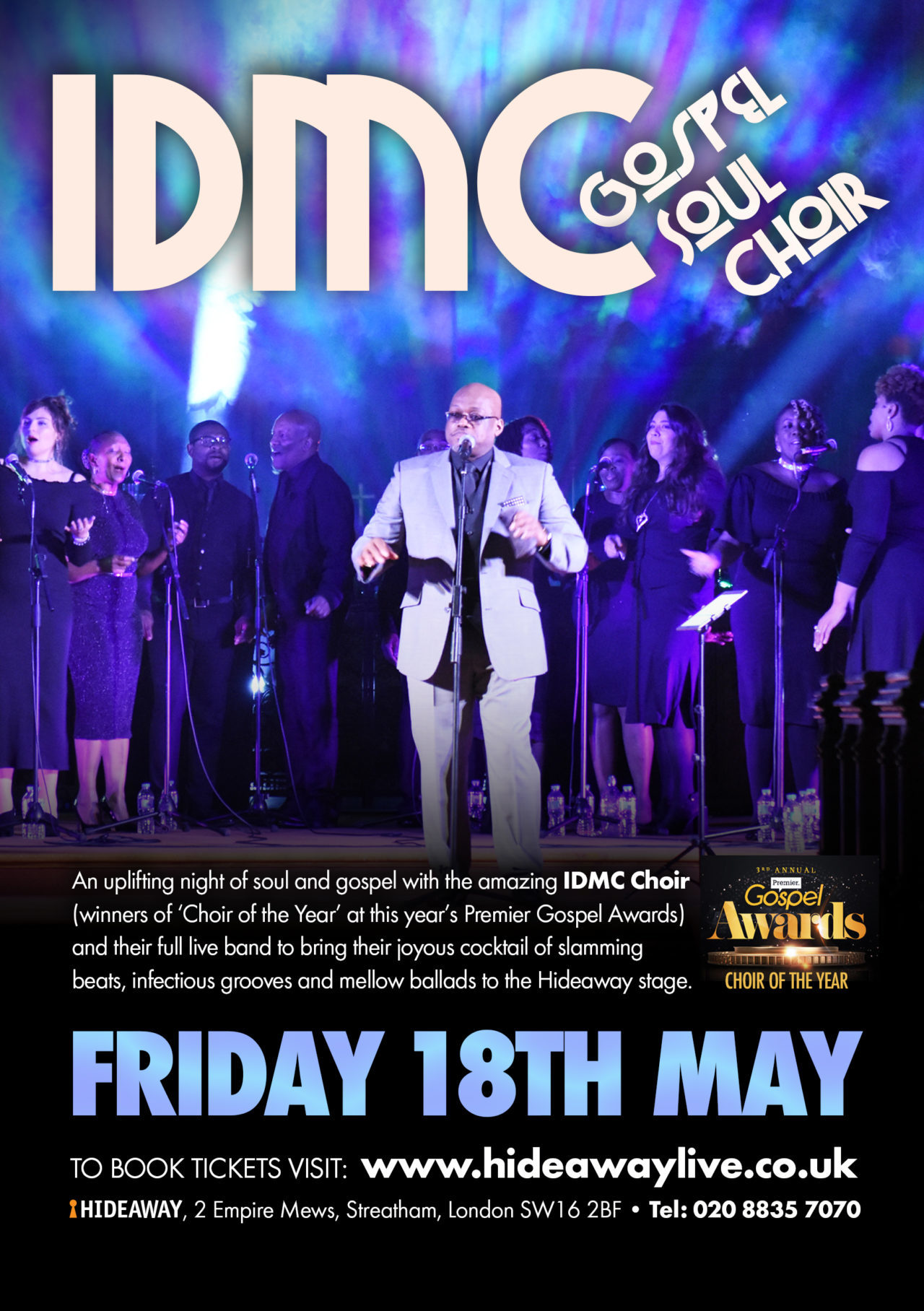 IDMC AT THE WINDRUSH CELEBRATION
IDMC return to the award winning Hideaway Jazz venue on Friday 18th May for a Gospel summer  jam session, featuring a full cocktail of soulful Gospel, with elements of Jazz, Fusion and Reggae.
IDMC were recently crown Premier Gospel Radio's, Gospel Choir of the year 2018, and you know they have worked hard to earn the privilege to use this title. With multiple shows throughout the UK & Europe over the past year and also 2 sellout shows at the Hideaway you can be guaranteed that John and IDMC know what they are doing and guarantee you a night of quality.
IDMC are celebrating their 24th anniversary this year as a gospel choir and have recently released their 9th album project which was recorded at the Hideaway and is titled "Hideaway Live" which is a selection of new and past songs from IDMC's vast song book.
This show includes a celebration of the arrival of the HMT EMPIRE WINDRUSH to the UK 70 years ago.
IDMC promise to share gospel music from its West indian gospel roots as well as music from it's heritage.
This evening is a night not to be missed, especially as the first 2 visits to the Hideaway sold out.
The Hideaway has a unique gift of offering an awesome menu and also themed cocktail drinks. I'm sure there will be one named the "Windrush"
Don't be disappointed, get your tickets now and join John, IDMC and their full live band for a night of inspirational, soulful, UK Based gospel music.
https://www.hideawaylive.co.uk/idmc-gospel-choir-friday-18th-may-2018