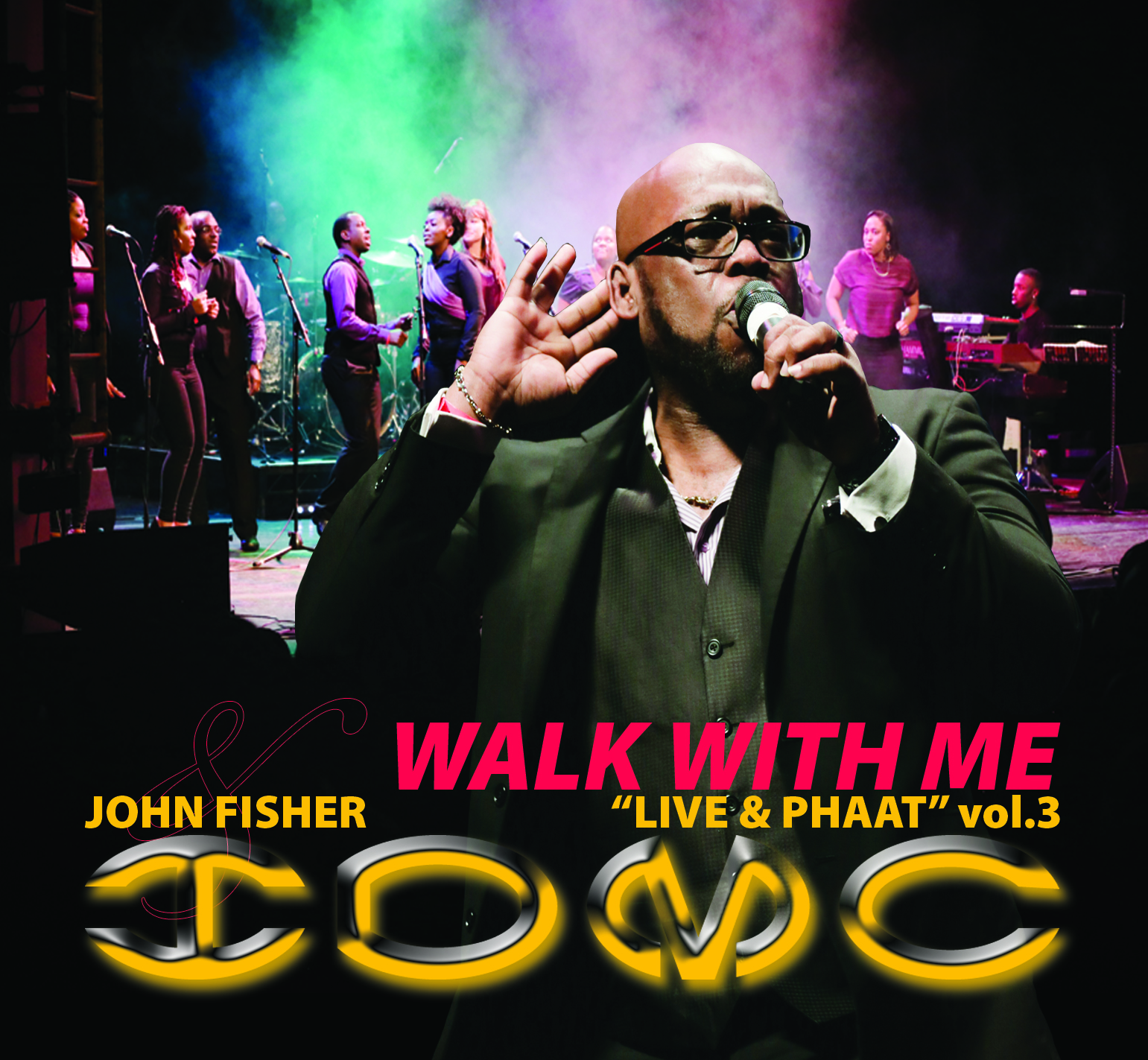 IDMC'S NEW ALBUM ARRIVES 20th April 2016
John and the IDMC massive delivers it's 9th album project called
"WALK WITH ME" Live & Phaat Vol.3
This album recorded at the world-famous Jazz Cafe, London, is a collection of songs written by john and co-writes from UK Legends such as Nicky Brown, Danny Thomas and John Campbell.
The night of the recording was a total jam. The Jazz Cafe was packed and rocked to John & IDMC's delivery of funky contemporary gospel music, with messages of God's Love, Hope, Joy & Peace.
With powerful funky tracks such as "I worship You, Jesus Came to Love us, I Press, and Victorious", and soulful ballads such as "In Your Presence, Still Small voice and Love Lifted Me, you're going to love playing this album LOUD!!
The title track, "Walk With Me" co written by UK legend Nicky Brown, was first written over 20 years ago, for a project John was involved in. The chorus has stayed with John for all this time. John always wanted to record it, Spending time re-writing the verses and the song structure and now we have a song that will bring into the presence of almighty God and encourage you to Walk With God!
The Album also features a song from long time member and right hand man Courtney Hoilett called "Save Me" which he previously released, and has been remastered and added to this project.
A studio version of and beautiful ballad called "Cry' is also on the playlist as is a classic from IDMC "Only Jesus" remastered for this project
Watch out for the remix of "Jesus Came To Love Us" with a Marvin Gaye spin on it.
Sit back and get ready to enjoy 80 minutes of life changing music.
Track List
I worship You
Victorious
In You Presence
Don't Lose Your Song
I Press
Trying Times
Still Small Voice
Love Lifted Me
I Press
Walk With Me
Jesus Came to Love Us
Save Me
Cry
Only Jesus
Jesus Came to Love us (Remix)