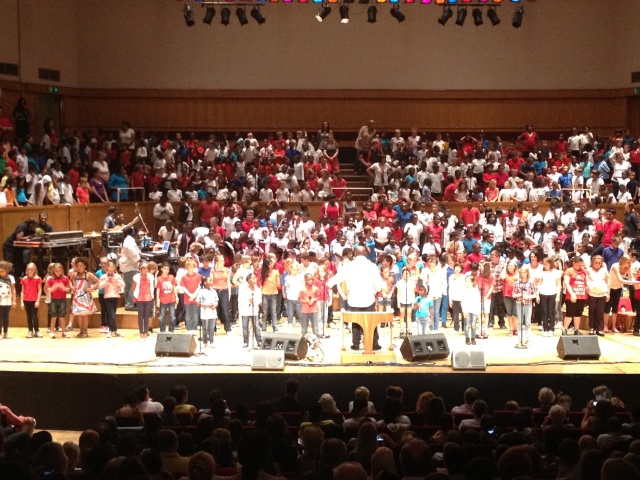 IDMC@ We Sing U Sing Summer song Music festival
For the 5th year John and IDMC have hosted the spectacular Summer Song Gospel music Festival, held at the Fair field's halls Croydon.
This evening showcases the talents of children and young people from in and around the Croydon and south London Area.
This year the event saw John and IDMC joined by a 600 piece children's gospel choir as well as other guests.
The IDMC team work very hard back stage under the guidance of project manager, and John's wife Maulin. Along  with an army of volunteers to make the event go smoothly IDMC still have time to change into their performance gear and thrill the 1200 people who packed into the venue to witness this great show.
Although IDMC's following always enjoy the choirs work and performances, they were happy to be upstaged by 600 inspirational and talented children who don't usually get an opportunity like this. Well done IDMC, but an event bigger WELL DONE to the children